BAR DE HALL JANKA
Le bar Janka est nommé d'après la plante locale présente exclusivement sur le mont Olympe, et en porte les couleurs. C'est un lieu idéal pour la vie sociale, ou simplement pour se détendre après le dîner. Notre personnel aura le plaisir de vous servir des cafés spéciaux, des apéritifs, des digestifs, des cocktails personnalisés, des vins et des encas. Il vous suffit de vous relaxer et de profiter de la vue magnifique depuis la terrasse extérieure du bar sur la plage et sur l'infini de la mer Égée.
Ouvert tous les jours de 10h30 à 24h00
Janka Bar was named after and designed in the colors of the indigenous plant found exclusively on Mount Olympus. It's a great place to socialize or just relax after dinner. Our staff will be delighted to serve you coffee specialties, aperitifs, digestifs, signature cocktails, wines, and lite bites. You only need to sit back and take in the wonderful view from the bar's outdoor deck over the infinity pool to the Aegean Sea.

Open daily from 10:30 until 24:00
Plus de pages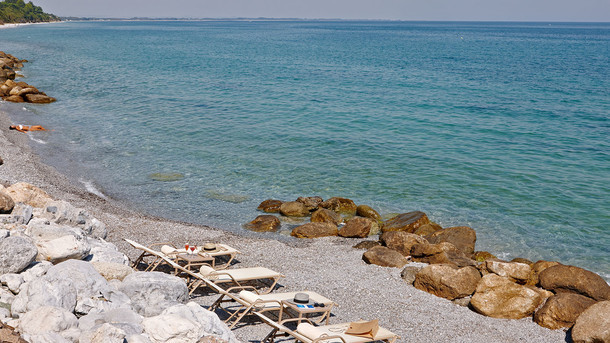 BAR DE PLAGE NAUTILUS
Ce bar de plage informel sert du café, des rafraîchissements, des smoothies et des bi&e...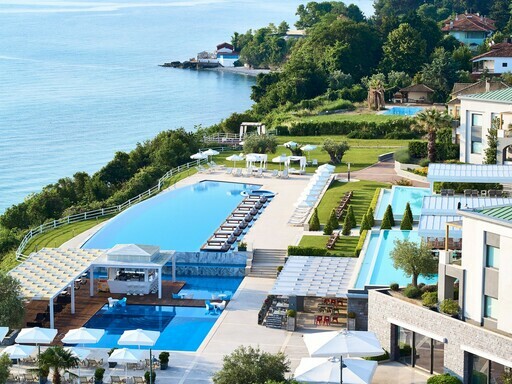 BAR DE PISCINE VERANDA
Le bar de la piscine Veranda est le cœur de la zone piscine et patio, et sert des cocktai...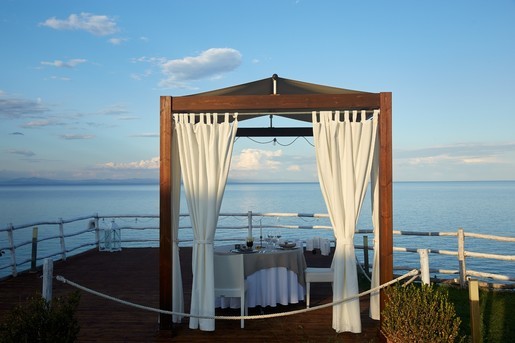 Private Dining
With our Cavo Romance service you can enjoy a romantic candle light dinner under the stars in o...