Cavo Romance
Private Candle Light Dinner
Share the ultimate romantic experience with someone you love! Spend a magical evening out with your loved one at this intimate dinner for two and unwind under the moonlight, while enjoying a glass of wine.
With our Cavo Romance service you can enjoy a romantic candle light dinner under the stars in our private dining area outdoors by the sea. The full treatment includes a Champagne welcome, a creative five-course gourmet menu and a dedicated waiter who will cater to your every culinary whim and assist you in pairing your menu with an excellent Greek wine from our selection.
As the venue for the candle light dinner is outdoors, this service is available only when night temperatures are comfortable, which is usually from mid May till the end of September.
Candle Light Dinner (20:00 - 22:00)
(reservation required, subject to availability)
Moonlight Menu 210€ + beverages
Aphrodite Menu 230€ + beverages
Mediterranean Dream Menu 250€ + beverages
Prices include:
5-course gourmet menu for two
Private setup and dedicated waiter
Welcome with a glass of sparkling wine
24% VAT Tax
Private photo shooting available upon request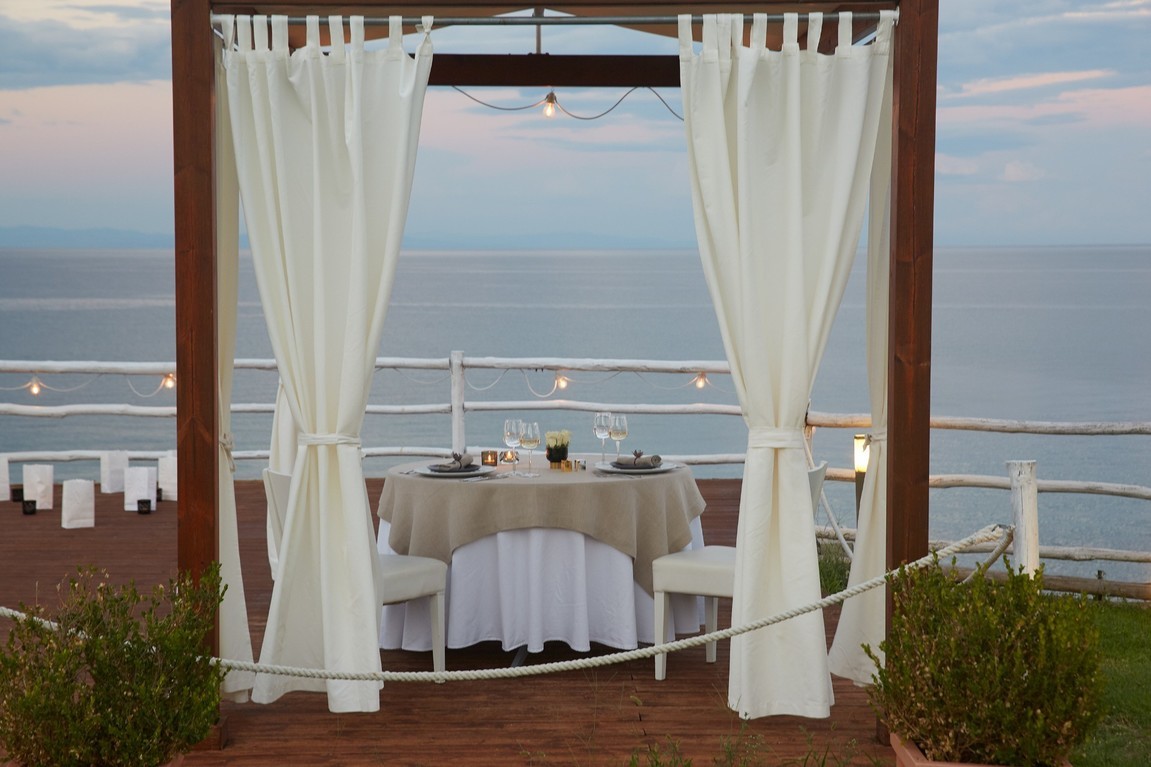 more pages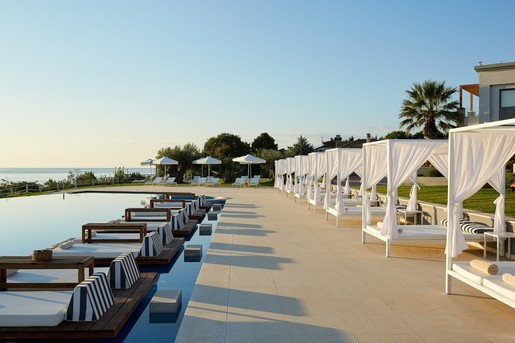 Cavo Pools
Cavo Olympo's unique pool landscape invites you to enjoy a perfect morning dip in the fresh wate...
Cavo Wellness
At Oliving Spa you change the way you feel. It's the perfect retreat for relaxation and rejuve...