Cavo Olympo's unique pool landscape invites you to enjoy a perfect morning dip in the fresh water or opt for day time sun tanning while taking in the stunnning views over the infinity pool and the Aegean Sea beyond.
Plenty of sun beds, day beds and pool decks along with pillows and pool towels are available around the pools. And since the entire pool landscape is exclusively available to hotel residents, there is no hassle trying to find a place in the sun or shade if you prefer.
Just sit back, relax and let us take care of you with refreshments and snacks served right to your sun lounger.
The outdoor pool landscape, available exclusively to hotel residents, operates from the end of March until the end of October. The opening hours are daily 09:00 - 19:00. Per Greek law night swimming is not allowed in hotel pools.
more pages
Cavo Wellness
At Oliving Spa you change the way you feel. It's the perfect retreat for relaxation and rejuve...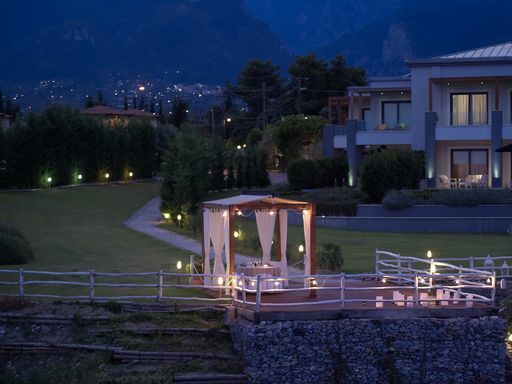 Cavo Romance
With our Cavo Romance service you can enjoy a romantic candle light dinner under the stars in o...