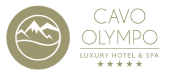 The CAVO Safety Protocol
Update June 1st 2022
Starting today, masks are no longer required indoors.
Update May 1st 2022
Starting today, travellers do not need any certification to enter Greece.
No more certification is required to gain access to indoor facilities such as hotels, restaurants, museums, shops, etc.
Masks are still mandatory indoors until May 31st 2022.
The check-in and check-out times return to pre-pandemic status: check-in from 14:00 and check-out until 12:00.
Update March 15th 2022
From 15 March 2022 onwards, travellers visiting Greece are no longer required to fill out the Passenger Locator Form (PLF).
However, a simplified PLF remains in operation, the completion of which is OPTIONAL, for the sole purpose of enabling the traveller / family to issue an EU Certificate of negative or positive COVID-19 test result.
Travellers, who decide to fill out the simplified form, will receive the PLF with their unique Quick Response (QR) code via email (the QR code will be provided in a link in the email).
The PLF can also be found on the Visit Greece app and at travel.gov.gr. It is strongly recommended that all visitors download the Visit Greece app (GDPR compliant) for free, prior to their arrival in Greece.
Update February 21st 2022
From now on, all guests must provide one of the following certificates upon arrival:
Vaccination certificate (valid from 14 days after the second dose and for 9 months trereafter, and without limitation in case of booster shot)
Recovery certificate (not older than 6 months)
Negative test evidence (Rapid test max. 24hrs, PCR max. 72hrs old)

The certificates (printed or digital) will be checked by our staff upon your arrival.
For more information please click here.
Update December 16th 2021
From now on, all travellers coming to Greece from must provide one of the following certificates upon in addition to their vaccination or recovery certificates:
Negative test evidence (Rapid test max. 24hrs, PCR max. 72hrs old)
Update November 6th 2021
From now on, all guests must provide one of the following certificates upon arrival:
Vaccination certificate (valid from 14 days after the second dose)
Recovery certificate (not older than 6 months)

The certificates (printed or digital) will be checked by our staff upon your arrival .
Update November 8th 2021
Our heated indoor pool will open on Friday November 12th. Based on the mandatory health protocols the maximum occupancy in the pool will be 22 persons. In case of high demand we limit the use to 1 hour per person.
During these challenging times we are looking ahead to the future of travel in general and your upcoming stay with us in particular. We are committed to making you feel safe without compromising your holiday experience.
In line with the latest guidance from the Greek government, we have been certified with and have implemented the HEALTH FIRST safety measures and regulations creating a safe zone for our guests. We have further partnered in this regard with the renowned Quality & Safety Consultants SAMARAS & ASSOCIATES Ltd.
Together we have created an action plan that includes all the preventative measures we are taking, and according to which, we have designated a person in charge of educating and training our employees from each department and making sure that all guidelines are being applied. We also provide our staff with the necessary PPE (Personal Protective Equipment) at all times. As mandated, all employees at Cavo Olympo are tested twice per week for the Corona virus.
Furthermore, we have produced a plan in order to be able to efficiently deal with suspected positive cases and we are partnering with local doctors and medical staff, specialized in handling and treating possible cases. Medical kits are also available at the hotel.
We adhere to the required measures to avoid the transmission of Covid-19 in all our communal areas. With the use of special signage, it is made sure that the required distance of 2 meters is always kept and furniture will be rearranged to provide more space for distancing, while hand-sanitizers will be available in any public area.
One of the most important advantages we here at the Cavo Olympo have is the extensive and exclusive public space available for the up to 98 guests which is our maximum capacity. Social distancing is very easy to follow here as the hotel was never crowded to begin with. And we will absolutely keep it that way by retaining the restrictions to non-residents we had in place in particular for the pool landscape. The only exception will remain the beach (per Greek law) which is divided into two areas, one exclusively for hotel residents and one for non-residents.
Adding to the peace and quiet as well as the freedom of space created by the limited number of guests is our "Adult Only" policy which we strictly adhere to without any exception.
Below you will find the detailed safety measures we have taken in compliance with the World Health Organization, the Greek Ministry of Health and Safety Consultants Samaras & Associates. These measures will be updated as soon as a restriction is lifted or new restrictions are implemented by the authorities. For the same reason our services have been adjusted and some facilities will remain closed. Please see the details below.
Prior to flight or departure from your home
The Greek government has determined how the country will welcome travellers, carry out the necessary diagnostic screening and keep everyone safe throughout the season.
Before arrival:
- Travelers must fill in the Passenger Locator Form (PLF) no later than 23:59 (11.59 PM) of the day before arriving in Greece providing detailed information on their point of departure, the duration of previous stays in other countries, and the address of your stay while in Greece. Please click the link to obtain your PLF https://travel.gov.gr/#/.
Prior to their departure from home, all travelers must ensure that they carry an acceptable form of certification of their health condition. Acceptable documents include:
- A negative PCR molecular test result from a laboratory; the test must be taken up to 72 hours before entry.
- A vaccination certificate issued by a certified authority. Acceptable vaccines are: Pfizer BioNtech, Moderna, Astra Zeneca/Oxford, Novavax, Johnson + Johnson/Janssen, Sinovac Biotech, Gamaleya (Sputnik), Cansino Biologics, Sinopharm.
- A certificate of recovery from the SARS-CoV-2 virus infection issued by a public authority or a certified laboratory.
- A certificate of a positive PCR molecular test result, confirming that the holder recovered from the SARS-CoV-2 virus infection, performed at least 2 months before arrival, and no later than 9 months before arrival.
All certificates must include the critical information (i.e. number of doses and their respective dates) in English, German French, Italian, Spanish, Russian and the person's full name must match the name on the passport or any other recognized travel document.
Upon arrival:
Travelers arriving in Greece are subject to:
- Sampling RAPID antigen tests at the entrance gates for selected individuals drawn from a targeted sampling system, based on the "EVA" system.
- Mandatory isolation if they test positive for SARS-Cov-2, following a sampling test. In this case, the travelers and their travel companions are accommodated in quarantine hotels, where they will undergo further PCR testing to confirm the initial diagnosis. Guests will stay in seclusion hotels for at least 10 days. The expenses of the accommodation in quarantine hotels are covered by the Greek state.
- Compliance with the health protocols during transport and throughout your entire stay in Greece is the key factor that will allow all of us to stay safe and return to normality.
Arrival & Transportation
Guests, who have booked a private transfer with us, can rest assured that our partners are certified for and adhere to safe transfer measures. Wearing of a mask is mandatory both for the driver and the passengers.
We are changing our usual check-in and check-out procedures by extending the time a room stays empty between two subsequent occupancies. The new check-out time will be at 11:00 hours while you will be able to check-in any time after 15:00 hours. This is done, in order to ensure the proper cleanliness and natural ventilation of each room, as well as to avoid queues and overcrowding in the reception area. This is also facilitated by advance online check-in. Welcome drinks will no longer be served in order to reduce contacts and luggage service is no longer available.
Guests who arrive earlier than the mandatory check-in time can use all hotel facilities while waiting for their room. The same applies after checking out from the room.
You can save time and avoid unnecessary contact upon arrival by using our Web Check-in service. Just click here and follow the instructions in a secure online environment.
Guest Rooms
Our guest rooms have all been expertly deep-cleaned and disinfected with hospital-grade disinfectants. The same disinfection is implemented for every room change along with A/C disinfection and stringent water testing. Print collaterals such as menus and directories are replaced by digital documents which can be downloaded from our website or via QR codes and hand sanitizers are provided as well.
We are making sure that our Housekeeping staff are wearing PPE and are cleaning each room according to the guidelines.
In order to avoid cross contamination we have cleared mini bar in all rooms.
Dining
The dining experience here at the Cavo Olympo remains intact despite some necessary changes we had to make. All our food and beverage handlers are trained on safe food practices.
Buffet Breakfast is served at Nero Restaurant. As mandated by the updated guidelines for 2021, guests now have to wear both a mask and disposable single-use gloves to serve themselves from the buffets. Naturally we provide the disposable gloves free of charge.
Half Board Dinner will be served in buffet style when participation is high OR daily changing table served 4-course Menus with a choice between 3 main courses plus a vegetarian option when participation is low.
Our dining areas and bars have reduced capacity to enable social distancing both indoors as well as in the open air seating areas.
At our bars guests enjoy all day long our delicious snack menus. At Aegeas Seafood Restaurant right next to the sea we are offering traditional Greek and Mediterranean dishes "a la carte" for lunch. Guests, who have opted for accommodation with breakfast only, can choose between dining "a la carte" at Nero Restaurant or try out our newly created exquisite 4-course menus or the buffet choices respectively. Lastly private romantic candle light dining is available with a selection of delightful 5-course menus and a dedicated waiter.
Additionally, we have enhanced our room-service procedures, to ensure maximized safety for our guests and personnel. All our menus can be downloaded via smartphone to ensure safe and contactless order.
Beach & Pools
Our beach has 2 separate areas, one for hotel residents only and one public area which can be accessed by non-residents too, as is mandatory per Greek law. Access to our extensive pool landscape however, is permitted exclusively to hotel residents.
Sunbeds at the beach and by the pools are spaced at least 2m apart creating a safe space for you. All sunbeds, equipment and the pool area are sanitized and disinfected. Although the water quality is monitored continually, guests are advised to shower before and after entering the pools.
Oliving SPA
Spa facilities and services will be limited this summer. The entire area has been sanitized and will be kept cleaned and sanitized at all times. The sauna and steam room will be available with appointments. The heated indoor pool opens on November 11th 2021 with a capacity of 14 Persons. Using the gym will require prior notification in order to not exceed the reduced capacity. For massages and treatments our staff will be wearing the mandatory PPE. The treatment rooms will be sanitized after each use.
Departure - COVID Test for your return home
Many countries require a negative Covid test from travellers returing home. We cooperate with an approved Laboratory providing Rapid Antigen Tests and PCR Molecular Tests. The lab is located 6km from our hotel and our staff will be happy to assist you with information and appointments. The price is 20€ for a Rapid Test and 60€ for a PCR Test.
Disclaimer: At Cavo Olympo Luxury Hotel, we are monitoring the development of the Coronavirus outbreak continuously. Our top priority is the health, safety and well-being of our staff and guests. We are in full compliance with the guidelines of the health authorities and have put in place the necessary preventative measures to reduce the spread of Covid-19. However, we cannot guarantee that our guests will not be exposed to the virus. All guests are requested to adhere to the Covid-19 relevant house-rules and take self-protective measures in order to minimize any exposure to the virus. By visiting Cavo Olympo Luxury Hotel, our guests acknowledge both the contagious nature of Covid-19 and the risk of exposure to or infection by Covid-19. Cavo Olympo Luxury Hotel does not accept any liability and guests agree to withhold Cavo Olympo from any claims of any kind relating to or arising out of the above. Should a guest exhibit symptoms of Covid-19 during their stay, they will be required remain in their room and undergo a test by our doctors.
Hotel Operations Policies: In order to protect both staff and guests during their stay with us we are taking responsible actions. Thus we have created a new set of house rules, sanitization protocols, safety methods and operational procedures for your safety. As we provide full information on the limited or restricted services available, no claims or requests for discounts can be accepted due to these adjustments, which are in place for the welfare and safety of all guests and staff.